Celebration of International Day of People with Disabilities
December 3, 2016 @ 12:00 am

-

4:30 pm

FREE
International Day of People with Disability
December 3 @ 12:00 pm

–

4:30 pm

Free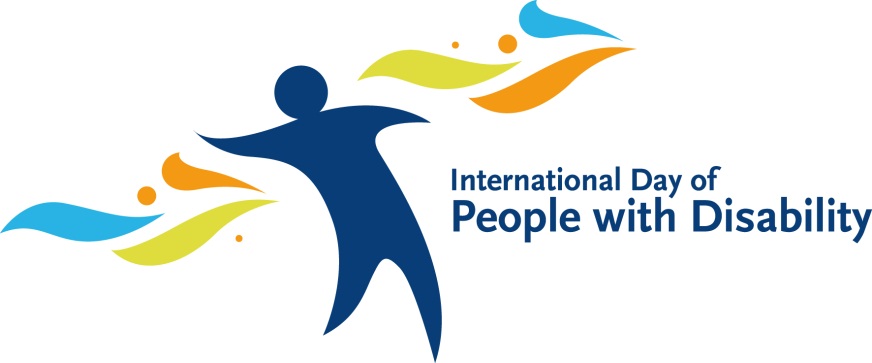 International Day of People with Disability and Disabled History Month are important dates in the calendar but have been little celebrated in York.  We'd like to see them build and grow!
Grass roots community groups, city wide and international organisations have come together to create a programme exploring and celebrating our experience of disability  through poetry, music, art and performance.
Our celebration launch is at noon, followed by an afternoon of activities, workshops and the chance to chat and share your thoughts, ideas, and feelings.
Some highlights of the day:
Burkina Beading Workshop with Ross Georgeson Join artist Ross Georgeson for a demonstration of paper-beading techniques used by west African artisans with disabilities. This drop-in workshop is for anyone & everyone over 6 (children must be accompanied)
Chilli-BON-BON interactive dance & drama workshop Chilli-BON-BON is a community performance group. You are invited to watch/join in with our workshop using sound, music, movement, film, dance, silence and laughter. Suitable for all ages and abilities.
Ross Georgeson Disability Art Exhibition  Edinburgh-based artist Ross Georgeson will exhibit his latest collection of artworks based on his work with disabled athletes in Burkina Faso.
Voice of the Drum Making music together is great fun. No previous experience needed; open to all ages and abilities. We are proud to have disabled and non-disabled members in our performance group.
Disability Doodle The doodle is open to everybody, *disabled and non disabled people alike, family carers, allies, workers, friends, neighbours etc. There are no wrong answers or bad doodles, so don't hold back, we encourage challenging comments, but nothing offensive please! You can follow the doodle on twitter using the hashtag #YorkDisabilityDoodle2016.
My Shape is an audio visual performance piece presenting the poetry of the late, great Barbara Stewart (1956-2016).  Barbara's poetry draws on her lived experience as a proud disabled person. Articulating her very personal experiences of, the medical profession, everyday discrimination, difference and empowerment, Barbara's work is at the same time shockingly honest, funny and positive.
See https://www.exploreyork.org.uk/event/international-day-of-people-with-disability/
Put on jointly by York Independent Living Network, York Explore, York Human Rights City Network and International Service.